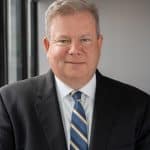 D'Arcy Vicknair is pleased to announce Adrian D'Arcy is a panelist at the upcoming second annual Blueprint Conference presented by Riess LeMieux.
The Blueprint Conference  serves to provide insight on critical issues in the construction industry including risk mitigation, project administration, contract negotiation, and more. The event also provides a unique opportunity to network and learn alongside industry professionals and executives.
Click here for more information:
The conference will feature presentations from industry thought leaders, as well as provide continuing education opportunities for architects and engineers. Adrian D'Arcy is a Panelist on one of those presentations: Legal Panel – Construction Case and Legislative Update. Adrian looks forward to joining fellow Panelists Daniel Lund III with Phelps Dunbar, and Riess LeMieux's own Jonathan Forester on October 19, 2023 at Harrah's Hotel, 228 Poydras Street, New Orleans, Louisiana.
Please email us at adk@darcyvicknair.com if you are interested in attending.