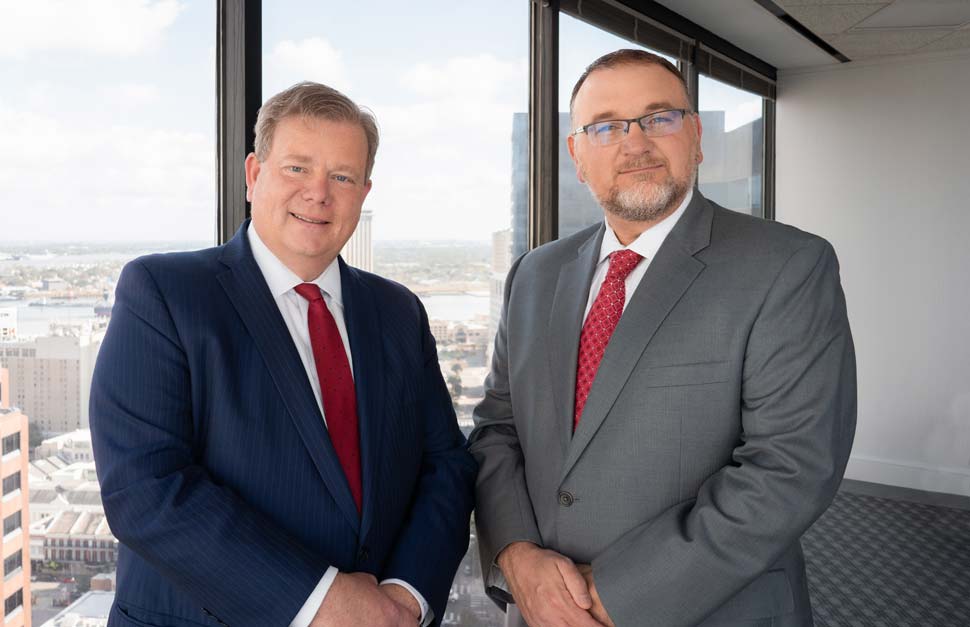 D'Arcy Vicknair is a New Orleans-based law firm dedicated to the legal and business needs of the construction industry. The firm represents owners, general contractors, subcontractors, construction managers, suppliers, insurers, and sureties.
Partners Adrian D'Arcy and Andrew Vicknair were classmates in Loyola's School of Law, and started their legal careers together. After almost two decades of working together, they decided to branch out and start their own firm. Most of the staff and attorneys of D'Arcy Vicknair have also worked with Adrian and Andy for many years. Those professional relationships helped make the start of a new firm as a smooth and successful a transition as possible.
In addition to construction law and surety defense, D'Arcy Vicknair attorney's practice areas include professional liability, construction site accident defense, employment law, intellectual property law, subrogation, and commercial litigation and corporate law.